Deals of the Year Awards 2016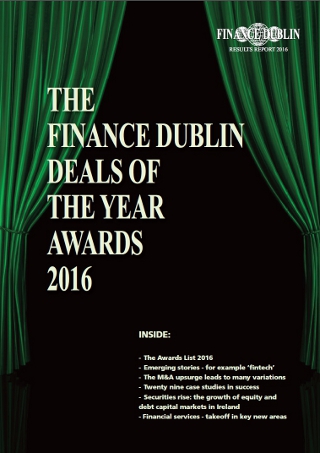 The winning deals in the 2016 Finance DublinDeals of the Year Awards recognise the achievements of a record year in corporate finance and financial services dealmaking, reflected in a record level of nominations for this year's awards - 155 nominations, compared with 111 last year. The 29 Winning Deals profiled in the case studies in this Special Report celebrate the combination of talent, innovation and professionalism that is helping to put Ireland at the top of Europe's economic growth tables. They also herald new frontiers in Irish financing in future years. The winning deals in the 2016 Finance Dublin Deals of the Year unearth a number of themes in effect in corporate Ireland. Reading between the lines one can see that the recovery in the economy continues and also how Ireland's leading corporates continue to navigate through a difficult funding environment by successfully raising finance both through the capital markets and through commercial lending.
Investment Funds Ireland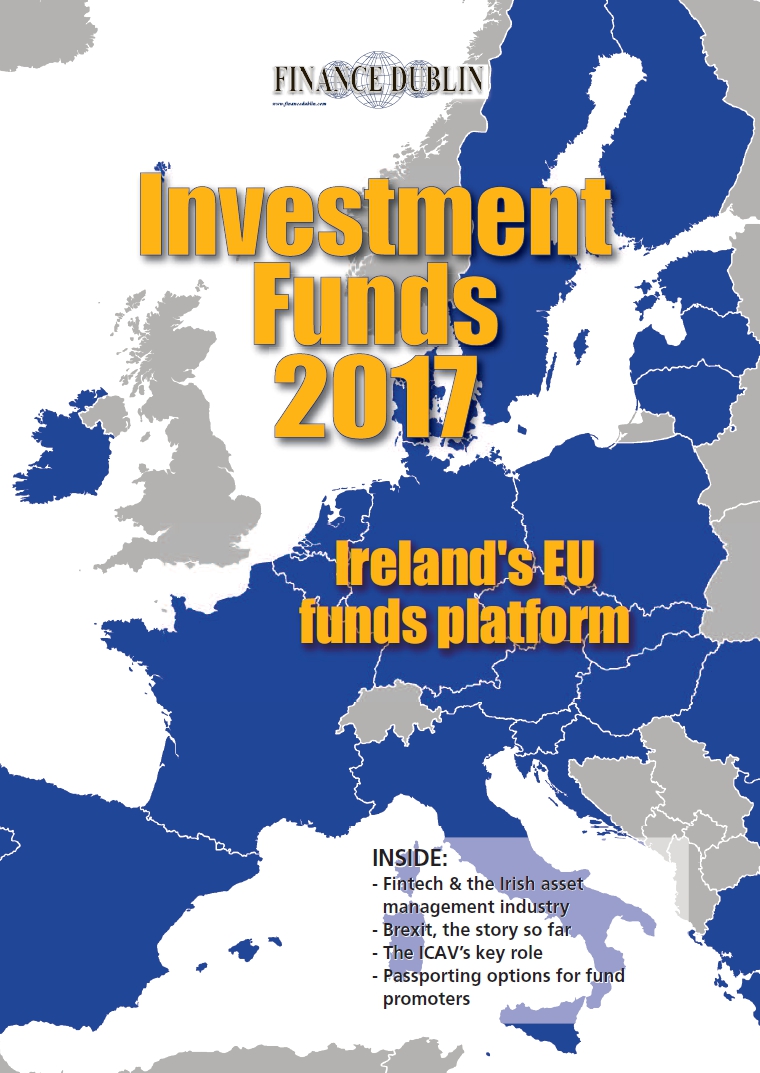 Investment Funds 2017, The Irish Investment Funds Industry is one of the foremost platforms for maintaining a passport for collective funds across Europe after Brexit. Finance Dublin's Special Report provides a comprehensive profile of the readiness of the platform, which is in a robust state It describes in detail the key elements of the platform, including recent developments, such as the implementation of MIFID, not now to come into effect until January 3rd 2018. The latest edition was published in October 2016.

The Special Report Ireland: International Aviation Finance Hub examines one of the most interesting jurisdictions in the world as a centre of aircraft financing - the Republic of Ireland. Its significance lies in its scale in the global financing of aviation, second only to the United States in aircraft leasing and trading activity. In the past year, it is estimated that financing of the order of $20 billion has been undertaken through Ireland, mostly through the channel of its aircraft leasing companies.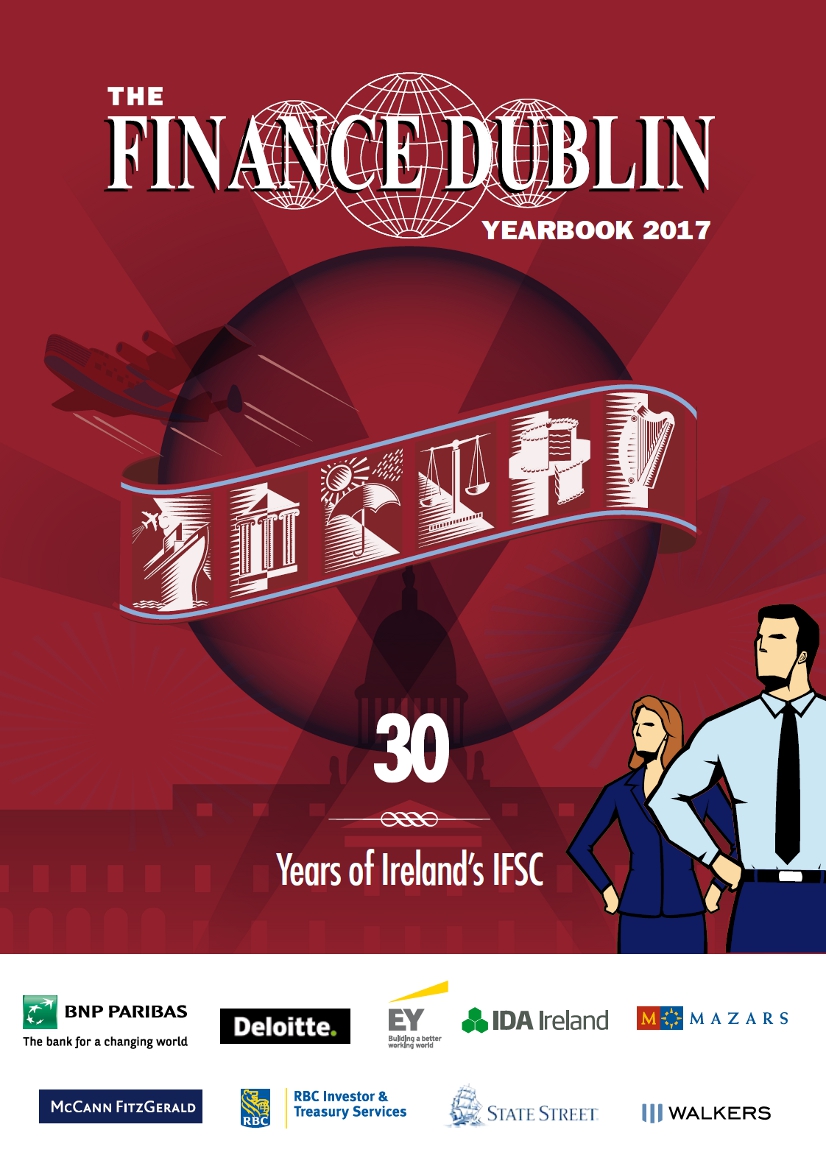 The 2016 Edition of the FINANCE DUBLIN Yearbook & Directory of Ireland's International Financial Services is published in both print and E paper editions. The Yearbook is Finance Dublin's annual Review & Outlook edition, providing an overview of individual IFSC sectors in the year, and which provides an outlook for the coming year.

The Yearbook also contains an economic analysis of the importance of the IFSC in the Irish economy. The 2017 edition will be published in the 1st quarter of 2017.