| | |
| --- | --- |
| Deals of the Year 2023: Ulster Bank deal gives Permanent TSB strong platform for growth | |
In a landmark and transformative €7.6 billion transaction, Permanent TSB acquired substantial elements of Ulster Bank's retail, SME and asset finance businesses in Ireland, along with 25 retail bank branches. This transaction increased PTSB's loan book by almost 50 per cent and gave it a strategic expansion into small business lending.
The deal also involved NatWest taking a 16.66 per cent stake in PTSB on principal completion, which occurred in November 2022, and constituted a Class 1 transaction for Permanent TBS Group under Irish listing rules. This required the approval of PTSB shareholders, which was obtained in June 2022 at an extraordinary general meeting.


The transaction was part of NatWest Group's withdrawal from the Irish marketplace under the Ulster Bank banner. It required regulatory approvals from both the Competition & Consumer Protection Commission and the Central Bank of Ireland.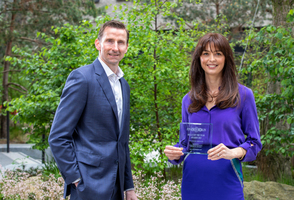 [L-R] A&L Goodbody partners Richard Grey and Laura Kennedy.




PTSB's expansion into small business lending was via the acquisition of Ulster Bank's micro-SME and asset finance business. The deal, therefore, also represents a tripling in the size of PTSB's existing SME-lending business, which historically has focused on retail lending to households, and will allow it to build on the strong momentum generated when the transaction was first announced.

The size and scale of the assets being acquired has rarely been seen before in an Irish transaction and included a performing non-tracker residential mortgage book of approximately €7.0 billion, a performing micro-SME loan book of approximately €230 million and the entire asset finance loan business of approximately €400 million, along with 25 UB branches and about 450 Ulster Bank employees.

Overall, the deal is a very positive development for PTSB and represents a significant opportunity for the bank, its stakeholders and its customers to consolidate its position in the Irish banking market and position itself for future growth. The market responded positively to the announcement of the transaction with PTSB shares lifting by 3.5pc post-announcement of a binding agreement.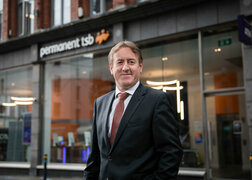 Eamonn Crowley, CEO, Permanent TSB plc




Arthur Cox, which advised PTSB on the deal, said it was challenging, complex and innovative due to size and scale of the assets being acquired, the regulatory implications of the deal and the Class 1 nature of the transaction under the Irish listing rules. 'The deal is innovative as in the past only an extremely small number of transactions of this size and nature have occurred, most of which have been nowhere near the scale or complexity of this transaction,' the legal firm said.

A&L Goodbody, which advised Ulster Bank and NatWest, noted that the transaction had significant regulatory implications and required detailed financial regulation and competition advice. The transaction raised complex issues relating to the transfer of employees and existing Ulster customers to PTSB, which were dealt with in the contractual documentation, and also used a novel contractual arrangement between the parties to manage and hold unclaimed balances relating to closed Ulster Bank customer accounts.

"ALG was delighted to have advised Ulster Bank and NatWest, both long standing clients of A&L Goodbody, in what was a transformative transaction for both Ulster Bank, NatWest and indeed the broader Irish banking market," said Richard Grey, partner, A&L Goodbody LLP.
Advisors on the deal included: Arthur Cox (advisor to PTSB); A&L Goodbody (Irish counsel to Ulster Bank and NatWest); William Fry (advisor to PTSB Euronext sponsor J & E Davy).