| | |
| --- | --- |
| | Monday, 4th December 2023 |
| | |
| --- | --- |
| Deals of the Year 2023: Russell Investments embraces third party ManCo model as it reshaped its $30 billion Irish business | |
The decision by Russell Investments to transfer the management of its Irish regulated funds to a third party ManCo service provider resulted in one of the largest such transfers in Ireland to date. The complexity of the move included revoking its Irish SuperManCo authorisations while concurrently seeking MiFID authorisation from the Central Bank of Ireland, as well as authorisations in Germany, Netherlands and Italy.
The major restructuring of Russell Investments Irish operations is the winner of the Financial Services Investment Funds Deal of the Year.
The deal involved Russell Investments Ireland Limited changing its regulatory authorisation from a dual authorised alternative investment fund manager (AIFM) and UCITS management company (UCITS Manco), or SuperManCo, to a MiFID investment firm.


The firm was previously authorised by the Central Bank of Ireland as both an AIFM and UCITS ManCo and also had permission to undertake MiFID investment services. The Irish firm also operated a branch in the Netherlands.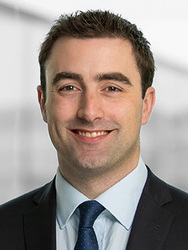 Maples Group partner Philip Keegan




Following a decision to transition the management of the Russell Investment-promoted Irish regulated funds to a third party management company, Russell Investments Ireland Limited was required to alter its regulatory authorisations in order to maintain its MiFID investment services business.

There were a number of key elements in the restructuring project including the transitioning of the management of the Russell Investment-promoted Irish regulated funds, with more than $30 billion in assets, to a third party management company, one of the largest transitions of business from one fund management company to another in Ireland. This move needed to be co-ordinated with the change in regulatory status being sought by Russell Investments which included obtaining a new authorisation from the CBI under the MiFID Regulations while concurrently seeking the withdrawal of its existing permissions. There was also a multi jurisdictional element that required coordination with the Irish regulatory changes as Russell Investment Ireland established two new branches (in addition to its pre-existing Dutch branch, with all three requiring separate authorisations), in Germany and Italy as part of the overall project.

Beyond the regulatory changes, the restructuring project involved a major build out of its revised Irish operations including the appointment of senior management, adjustments to the composition of the board of directors, building out a full and new framework of MiFID-compliant policies and procedures.

The project concluded successfully and on time with the deauthorisation of RIIL as a UCITS Manco/AIFM on 21 December 2022 and its reauthorisation as a MiFID investment firm on the same day. The applications for the establishment of the RIIL's MiFID branches in the Netherlands, Italy and Germany were also successfully transmitted on this date.

Russell Investment Ireland Limited was advised by a Maples and Calder (Ireland) LLP on all aspects of the restructuring.