| | |
| --- | --- |
| | Monday, 4th December 2023 |
| | |
| --- | --- |
| Deals of the Year 2023: JP Morgan deal sees Global Shares achieve record valuation for an Irish start up finance services tech company | |
West Cork-based Irish firm Global Shares was acquired by US investment bank JP Morgan for a fee reported in excess of $750m, a record for an Irish fintech. The deal sees J.P. Morgan add industry-leading Employee Share Ownership Plans and LTIPs to its complementary suite of wealth management services while opening up new growth avenues for Clonakilty, Co. Cork-headquartered Global Shares and its next generation of products.
In August 2022, JP Morgan announced the closing of the acquisition of Global Shares, a global leader in the provision of share plan management services across multiple jurisdictions, which it describes as 'highly complementary across the entire J.P. Morgan franchise.' In addition, wide share ownership amongst Global Shares' employees in the company allowed them to crystallise their stakes.


This landmark deal for Irish financial services and financial technology sectors is the winner of the Mergers & Acquisitions M&A Deal of the Year.

Founded in 2005, Global Shares, led by CEO Tim Houstoun, has a client base of approximately 650 corporate clients that range from early-stage start-ups to mature multinational public corporations. The firm has nearly $200 billion in assets under administration across over 800,000 corporate employee participants. It operates with an experienced team of more than 600 employees, headquartered in Clonakilty, Co. Cork with 20 locations across Europe, the Middle East & Africa, North America, and Asia Pacific.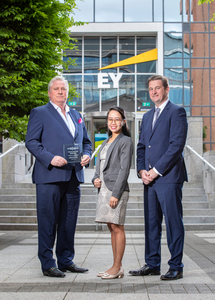 [L-R] EY's Robert Hussey, Faith Therese Biñas and Marcus Purcell.




Global Shares' offering targets public and private companies at all stages from start-ups, emerging and scaling companies to established enterprises including Long Term Incentive Plans (LTIPs are usually targeted and designed to retain key employees) and Employee Share Plans (also called 'All Employee share plans'). The Global Shares platform also offers financial reporting, tax, legal and regulatory compliance services. For the employee shareholder it enables personalised access to their shares, allows them to sell shares, accept share grants, exercise options and even vote in their AGM.

J.P. Morgan said the acquisition gives it 'a new, innovative employee ownership solution that it can provide to its vast network of private and public company clients globally' adding that Global Shares also gives J.P. Morgan 'a new client acquisition channel to offer its comprehensive wealth management services to Global Shares equity plan participants'. In addition to these 800,000 potential new clients for its wealth management business it said that Global Shares' capitalisation table management capabilities 'represent an important addition to the portfolio of digital solutions the Corporate & Investment Bank is building for private companies, in partnership with the Asset & Wealth Management and Commercial Banking lines of business.' (A capitalisation table is a document that details who has ownership of a company, listing all securities of a company including shares, convertible notes, warrants and other equity ownership grants.). The company remains headquartered in Clonakilty and under J.P. Morgan's ownership its plans to accelerate its growth in the global equity incentives market.

"The addition of Global Shares is complementary across our entire J.P. Morgan franchise from new client acquisition for our Global Private Bank and U.S. Wealth Management businesses to providing new, innovative capabilities to private and public companies globally and helping their employees manage their wealth," said Mary Callahan Erdoes, CEO, J.P. Morgan Asset & Wealth Management.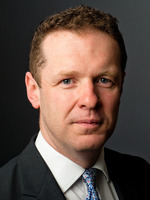 McCann FitzGerald partner David Byers.




The deal represents highly a successful exit for investors, management and employees. The company had experienced strong growth in the years running up to the deal and had been expected to become Ireland's next fintech 'unicorn'. In July 2018, specialist fintech investor Motive Partners paid $25m to acquire a c. 40 per cent stake in Global Shares with the goal to 'bring the company to the next level', by accelerating long-term growth, international expansion and strategic hiring.

The Irish Strategic Investment Fund (ISIF) were also involved as part of its partnership with Motive Partners while Global Shares has also been backed by Enterprise Ireland. Speaking at the time of the investment Global Shares' CEO Tim Houstoun said it would allow the company 'to realise our long-standing vision – to be the Leading Global Provider of Equity Management Solutions offering best in class software and services.' In its previous funding round, in 2017, the company had been valued at just over €28 million.

As a fast growing fintech in the employee share ownership space it is unsurprising that there was wide share ownership amongst Global Shares' employees. As a result of this Arthur Cox, advisor to Global Shares on the deal, said the company's own large cap table and diverse shareholder base, and that it was one of Ireland's few non-listed PLCs, presented unique challenges from a legal perspective that had to be overcome.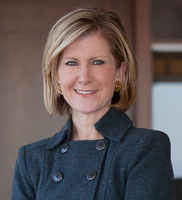 Mary Callahan Erdoes, CEO, J.P. Morgan Asset & Wealth Management




McCann FitzGerald advised J.P. Morgan on the deal and partner, David Byers, said "We were delighted to work with JP Morgan on its acquisition of Global Shares. This was a true good news story. For JP Morgan, Global Shares' share plan services are naturally complementary to its asset and wealth management and private banking services. It was good news for employees and for Clonakilty, as there was, as you might expect for this employee share management company, wide share ownership among Global Shares staff. And it establishes a positive model for the Irish fintech industry being one of the largest exits ever by an Irish fintech."

EY advised Global Shares on the transaction led by EY Ireland Strategy and Transactions Partners Rob hussey and Marcus Purcell. They said "EY have had the pleasure of working with Tim Houstoun and the board of Global Shares since 2017. From the pivotal and bold decision back in 2012 to focus on the development of a proprietary and globally saleable share plan administration platform, the company has transitioned from a software development company to a regulated, global software company with $215bn in assets under administration (AUA). The importance of positioning the inherent value and associated investment case of Global Shares in this transaction was key. This value being not only within the global scalability of the platform offering itself but also within the ability of the right purchaser to unlock the intrinsic potential existing within the company's AUA base and share plan participants. JP Morgan understood this potential from the outset. They saw a forensically focused team with a proven track record of delivery lead by Tim whose growth ambitions they could accelerate on a truly global stage."

Advisors on the transaction include: McCann FitzGerald LLP advised JP Morgan; Arthur Cox advised Global Shares; Freshfields Bruckhaus Deringer LLP (JP Morgan); Proskauer Rose LLP (Global Shares); EY provided Financial & Tax Vendor Due Diligence. J.P. Morgan self-advised on the acquisition.