| | |
| --- | --- |
| | Friday, 18th September 2020 |
| | |
| --- | --- |
| Primary research never of more value | back |
By: Aisling Vaughan
The Merrion Capital research model works ahead of the curve, and provides insights and money making information to the management of quoted companies themselves writes Aisling Vaughan.
Through 2007, Merrion was very bearish on the outlook for 2008 and we articulated that view in FINANCE last December. Our cautiousness stemmed at the time from the slowdown in the domestic construction market and its impact on the Irish banks and construction stocks as well as concerns regarding the global credit crisis. While this overall view turned out to be correct, we did not anticipate the severity of the impact of deleveraging on the global financial sector and on economies worldwide. We believe that this process has further to play out, both internationally and here in Ireland, and therefore we expect that the outcome for 2009 economic growth will be worse than current consensus expectations imply. However, we believe that there will be great recognition of value in the Irish stock market well in advance of the nadir in economic data. We will look closely for inflection points that signal a reversal of trend.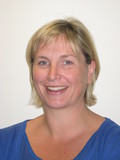 Aisling Vaughan



Research focus
While we view meeting with companies' managements as an important step in our research process, the value of primary research has never been as evident as in this bear market. In such a rapidly changing economic environment, primary research checks, such as surveys and other due diligence, can identify business trends earlier than the companies themselves may note. Management guidance has been of lower value in 2008 as most companies have struggled with the speed and magnitude of the deterioration in their operating back drop. Relying on company guidance as the sole basis for equity research results in a product that is constantly behind the curve. The Merrion research model, since the formation of the company in 1999, has been focused on independent, high quality research which is timely, objective and most importantly, provides money making original ideas for our clients. In a difficult environment, investors place even more emphasis and value on the robustness and objectivity of equity research.

As we finish 2008, the future composition of the Irish equity market remains uncertain. At the time of writing, the ISEQ index is 75 per cent down from its high in February 2007 and recapitalisation of the financial sector and M&A between some of the larger financial institutions looks increasingly probable. With private equity funds touted to possibly become major shareholders in some of the largest companies in the market, this will reduce the traded volumes and free floats of these shares. This puts further pressure on liquidity of stocks, which has been low since the ban on short selling of financial stocks on September 19. At the end of September, the value of equities traded on the Irish stock exchange year to date had declined by 37 per cent versus 2007, with Q3 down 47 per cent.

The combination of small market capitalisations and lack of liquidity in many stocks leaves the Irish stock market peripheral to international investors. Over the previous decade up to 2007, the superior economic growth story and the prevalence of companies on the exchange correlated to that growth story attracted a range of overseas funds to invest in Ireland. With an economic recovery unlikely to materialise until 2011 in our view, the ongoing challenge for Irish stockbrokers is to generate persuasive stock specific research ideas to continue to attract international investors to the market. Domestic institutional funds now allocate less than 9 per cent of their managed funds to Irish equities, down from 16 per cent a year ago. Therefore, the importance of the international investor to the market and to Irish stockbrokers has never been greater. This is at a time when all funds, irrespective of their investment mandate, are under pressure, not only to achieve investment performance, but also to survive in this tough environment. With a diversity of available stock opportunities across geographies and sectors, it is up to both analysts and salespeople to present strong stock ideas with conviction to catch such investors' attention. Furthermore, once a stock recommendation has been made, the key is to closely monitor the company and its industry for any changes or inflection points that can impact on this recommendation. Merrion has never relied on making directional calls on either the market or the economy for its stock ideas. This strength and focus on bottom up primary stock research will continue to be a key differentiating factor over the next few years.

The importance of client service in all forms has increased. With the markets in turmoil, clients place a value in personal contact from their salesperson and analysts to allow for a more rigorous discussion of stock ideas. Regular updates are important to overseas investors who may not look at the Irish market and economy on a daily basis and therefore rely on Merrion to be their 'person on the ground'. Our institutional team of salespeople and analysts are constantly visiting with investors around the world.

2009 and beyond
Our belief is that the Irish economy will not experience recovery until 2011 as the impact of the credit crunch, both in Ireland and internationally, and the deleveraging process continues to work its way through to the end consumer. Earnings forecasts have collapsed, with the negative revisions probably getting close to a bottom. Peak to trough, earnings in the Irish quoted companies are expected to fall close to 60 per cent and the consensus is that this decline will bottom in 2010. However, the market has moved its focus onto balance sheets, debt levels, pensions and such issues. Clearly stock prices will discount a recovery in advance, just as they did in 2007 on the way down. Our goal is to identify at what point share prices are discounting fully the impact of the recession on all parts of the companies' businesses, both operationally and financially. Irrespective of the economic backdrop, there are always investment opportunities. Clients will reward stockbroking firms who generate money making ideas on the back of thorough thought provoking research, which is articulated strongly by both analyst and salesperson. Merrion can continue to play a strong role in providing this service to our clients.

Aisling Vaughan is head of equity research at Merrion Capital