| | |
| --- | --- |
| | Friday, 18th September 2020 |
| | |
| --- | --- |
| Quality research for clients is the key | back |
By: Enrique Curran
Clients are looking for a clear message from their broker; one that is delivered with conviction and backed by compelling data, says Enrique Curran. International and domestic investors alike await evidence that earnings forecasts in Ireland are robust, he says.
As a relatively small but open market, the attitude of international institutional investors to Irish equities is a key factor that influences the performance of the ISEQ. Irish equity research plays a critical role in attracting the attention of these international investors to a market such as Ireland and subsequently is a key input to the perception of these investors of the Irish market.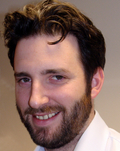 Enrique Curran



Since the early 1990's the share-ownership structure of Irish quoted companies has evolved quite dramatically. Whereas 15 years ago, domestic investors were the largest holders of Irish equities, today the majority of holdings in the ISEQ are owned by international investors. To their credit, the management teams of most quoted Irish companies were quick to identify this trend and organised their investor relations programmes to help diversify their shareholder base and thereby facilitate the transition from mostly local to majority overseas ownership.

Research focus
In Merrion, our focus since the company was founded some eight years ago has been on fundamental research of Irish stocks. We have focused our efforts on finding inflection points and closely monitoring changes within the companies. As we have deliberately eschewed the corporate brokership model, we have been free to write independent and unbiased research.
Our view is that research needs to be both timely and insightful. Our team of analysts are continually assessing and anticipating changes in both the stocks of the companies we cover and their markets.

While we place a lot of importance on meeting companies' management, we do not simply take the 'management line' at face value, but we also carry out our own primary research and due diligence ‑ often involving speaking with the competitors, suppliers and customers of Irish plc's. Our objective is very simple, to make money for our clients.

We strive to utilise our strong local knowledge (both on Irish macro-economic issues and on developments in the companies' markets, competitors, suppliers and customers), and the ease of access to management (particularly in the important face-to-face arena) which we are afforded to produce thought-provoking research. We also aim to leverage the relationships throughout the organisation to garner a good understanding of the main factors influencing the economy (such as contact with the property developers, trade credit insurers, estate agents etc)

International investors
A typical international investor is looking at thousands of companies and may be invested in as many as 200. As is the way with many things in modern life, time is an issue. International clients need to be made aware of what demands their attention and where to focus their efforts for outperforming ideas. Over time, Merrion endeavours to become the 'eyes and ears' in the Irish market for the international investor.

We do not make stock recommendations simply based on particular views of the Irish economy. In Merrion, we recognise that the success (or not) of many Irish companies as much reflects management-led growth strategies as the favourable domestic economic backdrop of the last decade. By focusing on and understanding the dynamics that differentiate companies, Merrion is allowed to make strong stock specific research calls.

The C&C example
One of the best examples of Merrion's research approach is our coverage of C&C. Two years ago, we conducted a survey on how the newly launched Magners product was progressing in London soon after it entered that market. We surveyed 324 randomly chosen pubs and found results that were extremely encouraging.

Consequently, we strongly argued a positive investment call both with a research note and by communicating the idea to clients. However, we continued to conduct further surveys which continually reaffirmed the view that the roll-out was continuing apace.

Clearly, it can be easy to become entrenched in your investment views. We strive to continually challenge our existing view and the easiest way of doing so is by continuing to research the companies. Vis-Ă -vis C&C, we continued to survey pubs periodically and this January we noticed some disappointing feedback. It became obvious to us that the Magners' trading performance over the winter was not going as expected. Consequently, we downgraded the stock at that point and the stock has subsequently fallen quite dramatically (70 per cent since that point).

Another interesting example of our research has been our house building surveys. Using various contacts throughout Merrion with builders, we conducted two surveys in 2007, both of which concluded that house completions for 2007 and, in the autumn survey, for 2008 were likely to be lower than general consensus. This in turn was a valuable contributor to shaping our view on the macro Irish economy and particularly our view on the building materials companies most exposed to Irish residential construction activity (such as Grafton).

A strong stock idea is without merit if clients do not act upon the idea. Clients tend only to act when views are articulated with a high level of conviction. Obviously, to have true conviction in your investment ideas, you need to understand companies well. Therefore, all the sales people in Merrion have a research background. A further advantage of this approach is that our sales team can challenge our research views and ensure that our thinking remains fresh.

Dealing with clients
As most of our clients are located abroad, we believe that regular face to face contact is important. Therefore, our analysts and sales team are regularly in disparate parts of the investment world articulating our stock ideas.

Going forward, a key challenge for Merrion is finding quality people. At present we are actively looking to expand our team with people who have a similar mindset to ours in the identifying winning ideas.

While generating strong stock ideas is of fundamental importance, the ability to execute those ideas is also very important. A number of our trading team have experience working in other markets and also executing non-Irish orders. Over the last few years, we have expanded our trading team by recruiting people from overseas, most notably London. This has meant that our traders are entirely familiar with how clients expect orders to be worked and how to achieve optimal prices.

2007 has proved to be a very difficult year for Irish equities with the ISEQ down 30 per cent at the time of writing. The main contributors to the fall have been the Irish banks and construction stocks which have been impacted by the dramatic cooling of the housing market, and the global credit crisis. While volumes in the Irish market have been very buoyant in 2007 and as such have provided a favourable backdrop for brokers, the outlook for 2008 and beyond looks set to be challenging for all Irish brokers.

Conclusion
International and domestic investors alike await evidence that earnings forecasts in Ireland are robust, and our aim is to be the first to identify whether this is the case and at what point the negative revisions are discounted in prices. Clients are only attracted by a combination of strong and clear calls on key macro-economic issues and strong stock specific ideas that are well researched and articulated with conviction. This is an environment to which the Merrion research approach will be well suited. We look forward to another interesting year in 2008.

Enrique Curran is head of Equities at Merrion Stockbrokers.