| | |
| --- | --- |
| Securitisation programme gets off to a good 'start' | Back |
Last year Start Mortgages, the specialist provider of non-conforming mortgages in Ireland, transacted two landmark securitisation deals in the Irish market. Deirdre Barry examines how the deals were structured, and the benefits to Start of securitisation as a funding mechanism.
Start's €525 million securitisation (through Lansdowne Mortgage Securities No 2 plc) which closed on December 9th was the second securitisation transaction for Start and, in fact, the second securitisation of non-conforming residential mortgages in Ireland, the first having been completed by Start earlier in 2006.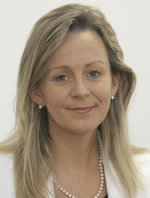 Deirde Barry




Start Mortgages was established in 2004 and is the largest provider of non-conforming mortgages in Ireland, with a current market share of c.70 per cent. It provides specialist mortgage solutions to borrowers who generally do not conform to the lending requirements in the mainstream market, such as the self employed, those with variable income and those with adverse credit histories.
Start is a 64 per cent subsidiary of Kensington Group plc which is the leading independent provider of non conforming mortgages in the UK. While the funding structure of Kensington Group has expanded over time to include whole loan sales and debt issues, it continues to be a frequent issuer in the securitisation markets through its RMS program. Therefore, it is no surprise that securitisation is also a key funding tool for Start.

Start is not a bank and, accordingly, its reasons for securitising are not related to capital usage but, rather, cost effectiveness. In general, all loans originated by Start are funded initially by dedicated warehouse facilities. Provided that market conditions are right a securitisation transaction is undertaken once sufficient loans have been originated to make a transaction economically viable. Given the level of business being written by Start currently, on average each loan will be securitised approximately six months after its origination. This makes securitisation a key component of Start's funding approach, with up to two transactions in the LMS program being brought to the market each year.

While Start is the only issuer in the non-conforming space in Ireland, issuance by non-conforming mortgage originators in the UK is frequent, with Start's own parent having recorded no less than 22 issues to date under the RMS program. The level of UK issuance to date was important in enabling Start to successfully complete each of its transactions as it ensured investor awareness and appetite. It also meant the availability of a benchmark non-conforming Residential Mortgage Backed Securitisation (RMBS) model for rating agency purposes.

The December transaction was arranged and lead managed by Barclays, which is a keen supporter of the group and has broad experience of arranging securitisation transactions for this sector. There were many challenges to be faced, including structural challenges such as the inclusion of a DAC equivalent in the transaction, and the appreciable level of information required by investors and rating agencies which was naturally warranted given Starts position as a young originator and a relatively new issuer.

Notwithstanding the challenges, we were very pleased with the deal, both in terms of the capital structure achieved (due to the quality of the collateral there was no requirement for a BB tranche), the pricing, and the diversification of investors that we achieved, particularly as the deal launched into a very crowded market.

We were able to target different investor segments by issuing both fast pay and slow pay AAA tranches, a AA rated tranche, an A rated tranche and a BBB tranche. We had very strong demand for all tranches, with significant levels of over-subscription, particularly at the lower rated levels, demonstrating the confidence in Start and in the collateral, as well as in the Irish housing market. Pricing achieved was tight when compared to comparable UK issuers, ranging from 8bp for the AAA fast pay tranche to 79bp for the BBB tranche.

Because this transaction came so soon after LMS 1 a reasonably limited road show was undertaken, involving presentations in Dublin, London, and Paris. Whilst there was reasonable focus by investors on the Irish housing market, there was equal interest in arrears management, foreclosure timelines and the competitive landscape in the non-conforming market in Ireland.

Deirdre Barry is head of treasury at Start Mortgages.


Article appeared in the February 2007 issue.