| | |
| --- | --- |
| | Tuesday, 26th September 2023 |
| | |
| --- | --- |
| Deals of the Year 2022: Acquisition brings fresh impetus to fast growing yoghurt brand | |
Employing 80 people in Killygordon, Co Donegal, Nomadic Dairy is a fast-growing, premium branded yogurt manufacturer that supplies multiple products across the UK and the Republic of Ireland. In November 2021 the dedicated food investment vehicle BiaVest joined up with development and growth capital SME fund Development Capital to acquire the business with a view to driving the next stage of its growth. The transactions was supported with funding from BOI, selected in a competitive process run by Bay Advisory.
BiaVest (54%) in partnership with Development Capital (46%) acquired Nomadic Dairy Ltd from Donegal Investment Group for an upfront consideration of €23 million and up to €6 million deferred consideration, contingent on FY 2022 financial performance.

BiaVest, founded in 2019, is Ireland's only dedicated food investment vehicle, formed by two of Ireland's most experienced food executives, Hilliard Lombard and David McKernan. BiaVest's current investment portfolio includes: Nob?, Off Beat Donut Company and Scrumdiddly's.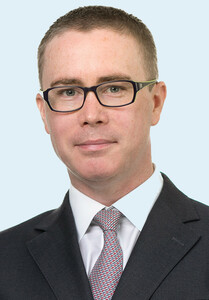 Alan O'Driscoll, Flynn O'Driscoll



Development Capital is a €75 million development and growth capital SME fund backed by Irish and international investors which was established in 2013 by Andrew Bourg and Sinead Heaney. It invests between €2 million and €12 million in established and export focussed SMEs. This investment is the second investment from its successor fund and brings the total number of investments made by Development Capital to date to 11.

BOI provided a seven year €10.5 million term loan to support the transaction, as well as providing ancillary working capital facilities to Nomadic Dairy. There was strong market appetite for the transaction with Bay Advisory as debt advisors running a competitive process and BOI Corporate Banking was delighted to have been successful in supporting the transaction.

Advisers on the deal included Bank of Ireland; McCann Fitzgerald (Bank); Flynn O'Driscoll (Borrower); Bay Advisory (Financial Diligence and Bank Debt), Anglesea Corporate Finance (Financial Advice and Equity Funding for BiaVest); KPMG (Tax); EY Parthenon (Commercial).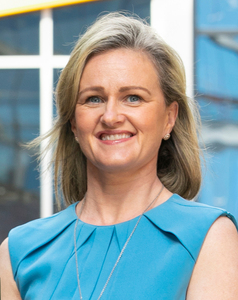 Helena O'Dwyer, head of strategy at EY Parthenon



Maeve Cotter, Associate Director, Bank of Ireland Corporate Banking New Business Origination, said: 'Bank of Ireland was delighted to support specialist food investment group BiaVest in partnership with Development Capital to acquire Donegal-based Nomadic Dairy from Donegal Investment Group plc. Nomadic has become one of the UK's fastest-growing "on-the-go" healthy food brands. We were really impressed by the expertise and passion of the management team together with the vision and ambition Biavest and Development Capital have to bring the business to the next growth stage. We are excited to be the banking partner to this Irish food company as it expands in to new categories and markets.'

Stuart McCarron, Partner, McCann FitzGerald, commented: 'We were particularly pleased to put our experience advising leading Irish businesses in the food and agri-industry and in advising lenders in connection with debt funded acquisitions to good use in assisting Bank of Ireland in connection with this transaction. Nomadic Dairy is a terrific example of an indigenous company growing, through smart management and making its own acquisitions, to become a considerable player in the Irish and UK markets and we wish all parties every success in the future.'

Alan O'Driscoll, founding partner, and Blathnaid Hamilton, Solicitor, Corporate and M&A, at Flynn O'Driscoll, commented 'This investment from Development Capital and Biavest will drive the next stage of growth for this outstanding business.'

Helena O'Dwyer, head of strategy at EY Parthenon commented, "The EY-Parthenon Strategy team advised Biavest Limited in partnership with Development Capital in the acquisition of Nomadic Dairy which closed in November 2021. Part of the Donegal Investment Group, Nomadic Dairy is a premium branded yogurt manufacturer which employs 80 people in Killygordon in Donegal, Ireland. Nomadic dairy primarily serves the UK market and Irish markets. The EY-Parthenon team performed a commercial due diligence on Nomadic Dairy's core markets and advised on potential future growth opportunities delivering exceptional client value in an accelerated deal timeline."