| | |
| --- | --- |
| | Saturday, 25th March 2023 |
| | |
| --- | --- |
| Deals of the Year 2022: Grafton's Proline acquisition opens the door to complementary market | |
The acquisition of Proline by Grafton Group is part of its strategy to add specialist high quality businesses to offer a broader range of products and services and to extend its customer base in markets complementary to its core business divisions.
The winner of the Mergers & Acquistions SME Deal of the Year is Grafton Group plc's acquisition of Jarsen Distribution Limited. The transaction sees a single location, highly successful, specialist business become part of one of Ireland's largest companies with c. 530 branches across Ireland, the UK and Netherlands.


Jarsen Distribution Limited, which trades as Proline Architectural Hardware, is a leading distributor of architectural ironmongery products for doors which operates from a single location in Dublin and had revenues of €10.8 million in 2019.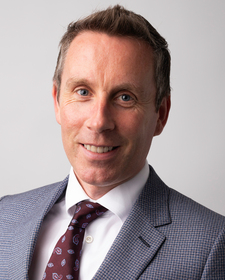 JPA Brenson Lawlor partner Jason Bradshaw.




Proline specialises in the supply of a wide range of high quality traditional and contemporary architectural ironmongery products, in a variety of designs and finishes, including door locks, hinges and handles. Proline's specialist expertise and wide product allows joinery manufacturers, contractors and trade customers to source ironmongery products from a single source. It works closely with architects on the specification and scheduling of ironmongery products for commercial, public sector and residential projects while continually developing its product ranges.

The acquisition of Proline by Grafton Group plc was executed through a share sale and completed in early 2021 following by the Competition Authority, is part of the building materials distributor and DIY retailer's strategy to add specialist expertise and product ranges in markets complementary to its core business.

Grafton Group plc is an international distributor of building materials to trade customers and has leading regional or national positions in the merchanting markets in the UK, Ireland and the Netherlands. Grafton is also the market leader in the DIY retailing market in Ireland and is the largest manufacturer of dry mortar in the UK. Grafton trades from circa 530 branches and employs c. 11,200 people. Its portfolio of brands includes Selco, Buildbase, Leyland SDM, MacBlair, CPI EuroMix and StairBox in the UK; Chadwicks and Woodie's in Ireland and Isero and Polvo in the Netherlands.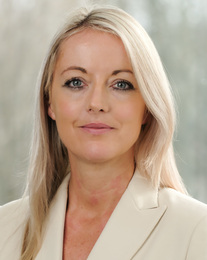 Lavelle Partners partner Griana O'Kelly




Commenting on the deal Gavin Slark, Chief Executive Officer of Grafton said, "Proline will bring specialist expertise to Grafton in the architectural ironmongery distribution segment in Ireland. It will also enable us to offer a broader range of products and services and to extend our customer base in this segment of the market. The acquisition of Proline is in line with our strategy of acquiring specialist high quality businesses that trade in complementary markets."

JPA Brenson Lawlor provided Proline's shareholders with corporate finance and tax advice with their corporate finance team on the deal headed by partner Jason Bradshaw. Commenting on the deal and the wider hardware sector Bradshaw said "Consolidation continues across the wider hardware sector. It's an area we, as a firm, have specialised in. It was gratifying to have our industry and sectoral knowledge recognised when asked by Proline to advise them on advancing the purchase by a market leader like Grafton. I'm particularly pleased that my corporate finance colleagues at JPA BL who worked alongside me on this deal, have been given this industry recognition as I know how much hard work and professional knowledge was invested in ensuring the successful completion of the deal. I also would like to give due recognition to Lavelle Partners who advised on the legals of the deal. Well done to them all."

Lavelle Partners lead partner on the transaction, Griana O'Kelly said, "We advised Proline Hardware in its sale to Grafton Group PLC. This transaction proceeded by way of Share Sale. Our corporate team was supported by our employment and property law departments. Signing of the Share Purchase Agreement occurred in December 2020.

The transaction required Competition Authority approval. This necessitated a gap between signing and completion. There were also complexities around the commercial aspects and payment of the consideration on deferred terms. The deal was approved by the Competition Authority in February 2021."