| | |
| --- | --- |
| Deals of the Year 2022: Landmark Davy sale as Bank of Ireland and IQ-EQ become new investors | |
The splitting up of Davy's business involved complex tripartite negotiations as Bank of Ireland and IQ-EQ acquired units of Ireland's largest stockbroking group in a landmark deal for Ireland's capital markets.
The disposal of the Davy group involved the splitting up of its business through selling its core capital markets and wealth management business, its fund management business and its stake in a UK-based ETF business to three separate trade buyers and is the Financial Services Domestic Capital Markets Deal of the Year.

The three part deal involved Ailmount Investments ULC, the selling shareholder in the Davy Group, sell its capital markets and wealth business to Bank of Ireland Group. Its fund management and servicing business, Davy Global Fund Management (DGFM), was sold to IQ-EQ, the Luxembourg fund services company that has been quickly expanding its Irish operations. The third part saw the company dispose of its 63% stake in Rize ETF, a UK-based exchange traded funds business, to AssetCo. The overall value of the trio of transactions has not been disclosed but is reportedly in the region of EUR600 million.

Founded in 1926, at the announcement of the deal, Davy managed in excess of €16 billion of client assets and employed over 800 people, including 83 employed by DGFM. Its operations in Dublin, Cork, Galway, Belfast, and London, provided wealth management, capital markets advisory services, and DGFM services to its clients.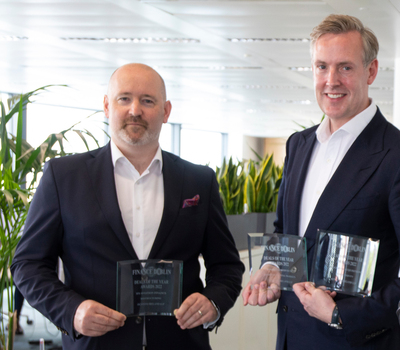 L-R] Gareth Steen, partner, Head of Restructuring and Disputes, Dentons Ireland LLP and Shane O'Donnell, partner, Head of Corporate, Dentons Ireland LLP.




The lion's share of these proceeds was paid for the capital markets and wealth business by Bank of Ireland Group. The deal that was agreed gave an enterprise value of approximately EUR440 million for this core business. 25 per cent of the enterprise value will be paid two years after completion subject to Davy shareholders meeting a number of agreed criteria. In addition, further payments of up to €40 million will be payable from 2025, contingent on future business model performance.

The growth of its wealth and insurance business is a strategic priority for the Bank of Ireland Group and the bank expects the acquisition of Davy's core business to unlock growth opportunities in Ireland, increase fee income, and generate sustainable profits. The deal also significantly strengthens the range of services available to its customers including in the high net worth and mass affluent categories with further synergies to benefit the for combined entity's corporate clients.

IQ-EQ's acquired Davy Global Fund Management, which has operations in Ireland and Luxembourg in a deal estimated to be worth c. EUR 100 million. The deal involved IQ-EQ acquiring DGFM's holding company, Green Bay Acquisitions Limited.

IQ-EQ Group is an established provider of services to alternative fund managers globally, with predecessor companies active in Ireland for over 30 years, providing a full range of corporate administration and structured finance solutions from its offices in Dublin and Shannon. Prior to the deal IQ-EQ had launched a dedicated funds business in the Republic of Ireland in the first quarter of 2021. The addition of DGFM creates an established full service funds business in Ireland with a proven track record and prominent market position.

The third leg of the deal saw Davy sell its 63 per cent shareholding in Rize ETF to AssetCo for c.EUR19 million. Rize ETF, based in the UK, describes itself as Europe's first specialist thematic ETF issuer launching its first fund in February 2020 and currently has asset under management of c.$430m across its range of 8 ETFs.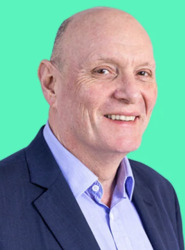 Tom Berrigan, Managing Director at IQ EQ Fund Management (Ireland)




Commenting on IQ-EQ's part in the deal Tom Berrigan, former CEO of DGFM and now Managing Director at IQ EQ Fund Management (Ireland) Limited commented, "We are delighted to officially become part of IQ-EQ...We believe the fully integrated service offering from IQ-EQ, ranging from fund administration to corporate services, combined with our expertise in the provision of AIFM/UCITS Oversight and Portfolio Management services, presents a compelling proposition for asset managers looking to establish fund structures in Ireland. We look forward to integrating our two businesses as quickly as possible and to continue to support our clients' business growth into the future." 

Matheson advised IQ-EQ on the transaction with the team led by partners Sandra Lord, Brian McCloskey and Donal O'Donovan and included senior associate Eunan Hession and associates Una O'Donovan, and Ciaran Moloney. Commenting on the overall deal Sandra Lord, partner, Matheson commented "The structure of the deal was unique in that the Davy Group business was being split and sold to two separate bidders...Consequently, the two deals were negotiated in parallel and were dependent on each other signing / completing. Due to how the deals were structured, complexities arose from a regulatory approval and operational perspective, which required extensive negotiation of the transaction documents and intragroup operational agreements, both in advance of signing and in the period between signing and completion.

Dentons Ireland advised Davy on the transaction, Shane O'Donnell, Head of Corporate, Dentons Ireland commented, "Delighted to have worked with the Davy shareholders on this transaction having worked so closely with the Davy team since it's original MBO in 2006."

IBI Corporate Finance advised Bank of Ireland on the acquisition, along with Credit Suisse. The IBI team consisted of Tom Godfrey (Chairman & CEO), Laurence O'Shaughnessy (Managing Director), Alex Penny (Manager) and Michael Moriarty (Manager). Commenting on the deal Godrey said "IBI's role in the transaction was execution-focused, ranging from valuation and deal structuring advisory to process and due diligence co-ordination, in what was a highly competitive process. We view the strategic acquisition of Davy as transformational for Bank of Ireland Group and believe the Group is capable of unlocking value as part of the combined organisation.

Other advisers on the deal included William Fry (advisor to J&E Davy); Latham & Watkins (advisor to Ailmount and J&E Davy); A&L Goodbody (advisor to Bank of Ireland) and Rothschild & Co (advisor to J&E Davy).