| | |
| --- | --- |
| Deals of the Year 2022: Rapid growth and new investors sees Fenergo reach Unicorn status | |
Fenergo, founded in 2009, is likely to see continuing strong demand for its SaaS products as global banks seek ways to ease a seemingly ever-growing regulatory burden on their businesses.
Ireland's third fintech unicorn was created when two private equity firm's teamed up to buy Irish golba regtech firm Fenergo, the winner of the Financial Services Fintech Deal of the Year. The deal saw Fenergo gain two new private equity backers, Bridgepoint and Astorg, and gave the fast growing Irish regtech company a valuation in excess of $1 billion, making it one of Ireland's latest fintech unicorn.

Fenergo is a leading provider of Regulatory Onboarding, Client & Counterparty Data Management and Client Lifecycle Management software solutions for sell-side and buy-side firms including investment, corporate and private banks. Headquartered in Dublin the company was founded in 2009 by CEO Marc Murphy. Fenergo's services enable financial institutions to streamline the end-to-end Client Lifecycle Management processes (from regulatory onboarding, data integration, client and counterparty data management, client lifecycle reviews and remediation all the way to client offboarding) aimed at improving compliance, operational efficiencies, time to revenue and client experience. Clients include HSBC, BBVA, BNY Mellon, Westpac, Scotiabank and RBC Wealth.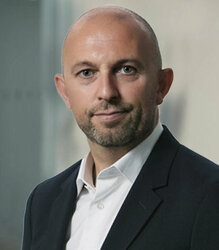 Fenergo founder and CEO Marc Murphy: the significant investment by new investors shows the unique value Fenergo delivers to financial institutions in a rapidly
evolving business environment



The deal, which closed in July 2021, saw two private equity firms, French private equity group Astorg and London-based Bridgepoint, acquire the entire issued share capital of Fenergo Group Limited through a 50:50 Astorg/Bridgepoint consortium from two earlier investors, Insight Venture Partners and DXC. The acquisition follows a period of strong expansion for Fenergo and is intended to drive investment in the firm's SaaS strategy, product line development and support an expanding team through the next phase of growth. While the terms of the transaction were not disclosed the transaction valued Fenergo in excess of $1 billion with the consortium reportedly paying $1.15 billion for Insight and DXC's c.70 per cent stake in the company.

The deal allows Astorg and Bridgepoint to expand and focus on Fenergo's winning SaaS platform which provides solutions to the world's largest and most complex financial institutions, helping to fight financial crime and to enhance customer journeys. Astorg and Bridgepoint will have the opportunity to partner with Fenergo to continue to pursue its high-growth strategy, operating in a specialised part of the highly regulated financial services sector, which has strong potential for continued growth given the increasing importance of digitalisation and compliance.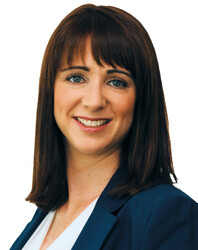 William Fry partner Máire O'Neill.



Commenting on the milestone deal for the company founder and CEO Marc Murphy said, "The acquisition validates the unique value Fenergo delivers to financial institutions in today's rapidly evolving business environment, and we look forward to continuing our growth trajectory with the support of our new investors."

Benoit Ficheur, Partner in charge of growth investments at Astorg, said on the transaction: "We have tracked Fenergo for many years and have been impressed with its strong market position, innovative technology and consistent strong positive feedback from a customer base of large financial institutions. We are thrilled to partner with Bridgepoint to help shape the future of this unique company. Marc Murphy and his team have proven their strength year after year in this very demanding industry."

David Nicault, Partner responsible for Bridgepoint's investment activity in technology, said: "We are delighted to partner with Astorg on the exciting next phase for Fenergo. Continued pressure on financial institutions to improve their compliance work, while at the same time managing margins and increased regulation, has created the need for integrated digital solutions that enable reduced operating costs, improve capital allocation and comply with regulations."

Arthur Cox LLP advised Astorg and Bridgepoint on the joint acquisition of Fenergo Group Limited with the team led by partners John Matson and Sophie Frederix and included Matt Dunn, Cian Beecher, Rob Corbet, Michael Shovlin, Niamh O'Toole, Ailbhe N? Bhriain, Rory Duggan, Gillian Farrell, Kieran Finn, Julianne McNicholas, Moyna Grubb, Ann Coyle, Caoimhe Stafford and Ciara McDermott.

William Fry, led by partners Myra Garrett, Stephen Keogh, M?ire O'Neill advised Fenergo on the deal. Partner M?ire O'Neill said "This deal, which saw Fenergo become Ireland's third official Unicorn, demonstrated the strength and depth of our cross departmental transaction Tech M&A Team which was mobilised at short notice and worked seamlessly on a very compressed timeline to effect this transaction. Having worked with the Fenergo team since early in its funding life-cycle we were delighted to partner with them again on this exciting transaction which will help the business grow and scale even further."

Other advisers on the transaction included A&L Goodbody (legal advisers to the lenders on the deal); Paul Hastings (Europe) LLP advised Astorg and Allen & Overy LLP advised Bridgepoint and both firms advised the consortium vehicle owned 50:50 between Bridgepoint and Astorg on the acquisition; Willkie Farr & Gallagher LLP advised Fenergo Group Limited and certain of the sellers in respect of New York law and English law only.