| | |
| --- | --- |
| | Tuesday, 26th September 2023 |
| | |
| --- | --- |
| Deals of the Year 2022: AerCap's merger with GECAS represented a 'once in a lifetime opportunity' | |
In the largest ever transaction undertaken by an aircraft leasing company, AerCap Holdings NV acquired $34 billion of assets from General Electric, encompassing its GE Capital Aviation Services (GECAS) aircraft, engine and helicopter leasing businesses,. It was, said AerCap CEO Aengus Kelly, 'a once in a lifetime opportunity to create the leader on a global basis across all of aviation leasing'.
Organised in the midst of the biggest financial crisis that has ever hit the commercial aviation sector, the acquisition of GECAS by AerCap has created an aircraft leasing giant. The enlarged entity comprises approximately 2,000 owned and managed aircraft, with an average age of about seven years and an average remaining lease term much the same. It also has over 900 owned and managed engines, over 300 owned helicopters and approximately 300 customers around the world.


The key strategic benefits of the transaction, from AerCap's perspective, include an expanded customer breadth and reach, given AerCap and GECAS's complementary customer bases with limited overlap; a best-in-class aircraft trading platform with deep market insight and relationships (over the previous four years AerCap and GECAS had sold on average over $5 billion of assets per year); narrowbody aircraft representing approximately 60 per cent of the combined aircraft fleet and new technology aircraft approximately 56 per cent, a figure expected to grow to approximately 75 per cent by 2024.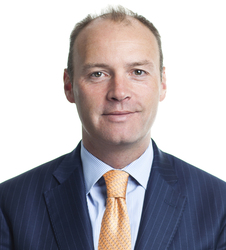 AerCap CEO Aengus Kelly.



The merged entity also offered an attractive aircraft order book of 493 new technology aircraft, more than 90 per cent of which are narrowbodies; while a premier engine leasing business would add revenue and greater ability to provide innovative solutions to AerCap's airline customers, Kelly said.
Under the terms of the deal GE has received 111.5 million newly issued AerCap shares, giving it a 46 percent stake in the merged business worth approximately $6 billion (which is subject to a lock-up), plus $24 billion in cash and $1 billion of AerCap 1.899 per cent senior unsecured notes due 2025.

AerCap and GE both said they saw the transaction as transformational with huge long-term potential.

'We are buying the right business at the right time for the right price, and teaming up with a great partner in General Electric'. General Electric Chairman & CEO Lawrence Culp said GE 'would have never sold GECAS for cash at this point in the cycle,' adding 'fortunately that's really not what we're doing. We're putting GECAS together with an important partner and creating, I think, more value for the GE shareholder over time.'

Kelly also described the deal as 'a once in a lifetime opportunity to create the leader on a global basis across all of aviation leasing', including aircraft, engines and helicopters. 'While aircraft leasing will be by far the largest component, the added diversity of revenue streams and customer touch points from the new business units will benefit the whole,' he said.

The agreed deal was announced in March 2021 and, with all regulatory hurdles cleared, it closed ahead of schedule on November 1. At the time it was announced AerCap CEO Aengus Kelly and CFO Peter Juhas expressed confidence that the deal had been structured with GE in a way that would enable it to absorb the GECAS business with relatively little difficulty and they were confident that capital markets would support the raising of takeout funding through a mix of unsecured bonds across a range of tenors.

AerCap has a long track record in achieving transformative growth through the purchase of complementary platforms at a discount. As CFO Peter Juhas said last March: 'We have a playbook.' At the same time Kelly remarked: 'This transaction is now the fourth aircraft leasing business that AerCap has agreed to purchase at a discount to book value, and indeed, we are the only company to have done so in the industry. This behaviour dates back to 2005 when we acquired debis AirFinance (which was acquired by Cerberus Capital and subsequently renamed AerCap), followed by Genesis Lease in 2009 and ILFC in 2014.'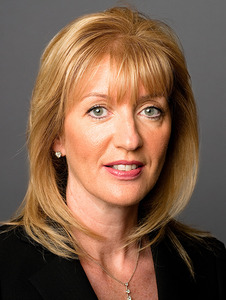 McCann FitzGerald partner Hilary Marren.



At the outset Citi and Goldman Sachs provided AerCap with $24 billion of committed financing for the transaction. Keeping his options open, Juhas had suggested in March that longer-term funding might involve both US and euro debt, possibly along with smaller amounts of secured and hybrid debt. But in the event, it was able to meet its requirements in full, and at exceptionally competitive prices, through a 'mega issue' of nine notes on the US bond market.

To support this approach, from the outset AerCap was at pains to ensure that its agency ratings remained investment grade, with balance sheet ratios on debt/equity being held as close as possible to existing targets and a commitment given to investors that they would be brought back within target as quickly as possible after the deal closed.

The seemingly relative ease with which Kelly, Juhas and the AerCap team obtained long-term funding for the deal from the US capital market was a testimony to the confidence that professional institutional investors had in their ability to do ambitious yet well-considered and well-timed transactions.

In the giant fund raising AerCap Holdings raised a total of $21 billion through nine note issuances, all in dollars, to fund almost the entire cash consideration involved. It was the second biggest US$ corporate bond placement last year, exceeded only by Verizon Communications' $25 billion offering in March.

The AerCap offering was signposted well in advance to institutional investors. Over the space of two intense days of investor calls Citigroup Global Markets Inc and Goldman Sachs & Co, who served as joint global coordinators and joint book running managers, elicited orders for close to $75 million. This resulted in exceptionally keen pricing on the nine tranches, whose redemption dates run from two years out to 20 years.

The deal, which required regulatory clearances being obtained from about 20 countries worldwide, was completed within nine months, an exceptionally tight time frame for a deal of this scale and complexity.

Advisers on the deal included: McCann Fitzgerald (advisor to AerCap); A&L Goodbody (advisor to GECAS); Paul, Weiss, Rifkind, Wharton & Garrison LLP (New York counsel to GECAS); Clifford Chance LLP (advising GE); Cravath, Swaine & Moore LLP (New York counsel to AerCap); NautaDutilh NV (Netherlands counsel to AerCap); GECAS; Milestone and AerCap in-house legal teams; Citi (financial advisor to AerCap); Morgan Stanley (financial advisor to AerCap).

Hilary Marren, Partner, McCann FitzGerald, commented: 'This was truly a landmark deal and underscores our position a leading Irish law firm in this important sector for the firm and for the Irish economy. Individuals across the firm worked tirelessly and seamlessly in supporting each another to deliver this transformational deal for our client. It was obviously challenging to do a major transaction like this during the COVID pandemic, with regulatory and anti-trust approvals required in many jurisdictions.