| | |
| --- | --- |
| Deal Focus: DCC's use of the US debt private placement market, leading to its $750m issuance in March 2014 | |
Niall Kelly, head of group treasury at DCC plc writes about DCC's longstanding relationship with the debt private placement market, current activity in the US private placement market and tips of potential interest to other European or Irish corporate users. DCC has been to the PP market seven times since 1996 when it initially raised $100 million. The two most recent issuances, in February 2013 and March 2014, raised $525 million and $750 million respectively.
DCC is an international sales, marketing, distribution and business support services group headquartered in Ireland with most of its operating profit generated internationally, in the UK and in Continental Europe. The Group has over 10,000 employees and operations in 13 countries across three main divisions - energy, technology and healthcare. DCC listed on the London Stock Exchange in 1994 and joined the FTSE 250 in June 2013. The Group has a market capitalisation of c. GBP3.0 billion.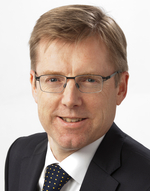 Niall Kelly



Over the 20 years since listing, DCC has generated operating profit of GBP2.0 billion and free cash flow of GBP2.0 billion, a cumulative annual growth rate of 14.0%. The Group's return on capital employed (ROCE) of 16.3% is significantly in excess of its weighted average cost of capital. The Group's net debt / EBITDA and interest cover ratios of 0.3 and 12.4 times respectively reflect the Group's commitment to maintaining financial strength through a disciplined approach to balance sheet management.

DCC's expansion in Continental Europe has benefitted from the Group's experience in the UK and its strong relationships with the oil majors and its other supply partners.

The Group's conservative financial strategy, including maintaining long-term debt and strong liquidity positions, continues to be a competitive advantage in terms of DCC's relationships with its key suppliers and customers and its acquisition strategy. DCC has been consistently well-funded with tightly managed working capital, a relentless focus on ROCE, and long term funding raised through the debt private placement (PP) market well ahead of needing such funding.

DCC's PP activity
DCC has been to the PP market seven times since 1996 when it initially raised $100 million. The two most recent issuances, in February 2013 and March 2014, raised $525 million and $750 million respectively. All seven of DCC's fundraisings have been under the US PP format. Historically a dollar-denominated market, there are now significant direct currency capabilities in the USPP market, a market which includes increasing numbers of UK and Continental European investors. Many US investors now also have the ability to provide direct currency by putting in place their own hedges. DCC's 2014 PP included 9 separate tranches in 3 currencies ($516 million, GBP70 million and €85 million), a 6 month deferred drawdown and 7, 10, 12 and 15 year maturities. The average maturity was 10 years. Some of the direct currency was provided by investors who had natural balances in sterling and euro while some was provided by US investors who undertook swaps in the background. DCC swapped the $516 million balance into fixed / floating euro and sterling. The deferred tranche was drawn down in September 2014 and, at its half year reporting date of 30 September, DCC had PP debt of GBP1.17 billion with an average maturity of 7.3 years and a diversified underlying investor base.

General PP market themes
Issuers are attracted to the PP market by the buy and long term hold focus of investors, the fact that no public disclosure, public ratings or registrations are required, the availability of funds with long maturities in a range of currencies, the ability to provide flexible bespoke structures at long term fixed interest rates without ancillary business requirements and the ability to efficiently execute transactions. Competitive pricing is also available with investors frequently benchmarking against comparable US companies. The PP market has grown significantly in recent years to circa $50 billion, driven by diversification away from bank lending and attractive issuance conditions for borrowers. 'Cross-border' issuance now surpasses that of US borrowers. Since 2008, Irish headquartered issuers have raised $5.1 billion in the PP market with DCC being the largest issuer. Although the comments in this article refer to US format PPs, an initiative currently underway aims to develop a pan European standardised PP format.

Key steps in issuing a PP
Once a decision is made in relation to a suitable issuance window, PP agent(s), swap coordination agent(s) and issuer and investor counsel should be promptly appointed. The PP agents assist in preparing an information memorandum while coordinating with legal counsel to prepare the note purchase agreement. All documents are circulated to selected potential investors when the transaction is launched.

During this period, issuers also work with the swap agents / relationship banks to prepare swap term sheets, ISDA / other documentation and pricing models as well as building swap line capacity. A roadshow covering various US cities as well as London and Continental European is helpful in enabling investors understand the credit and meet management. Roadshows are followed by Q&A and book building, leading to acceptance of amount / margin commitments and coupon fixing within 5 to 10 business days. Immediately upon coupon fixing, issuers eliminate currency and interest rate risk by entering into market hedges with the swap coordination agents. Such market hedges are promptly syndicated to relationship banks (including the swap agents) with the credit margin based on a competitive swap auction. The final steps in the PP process include undertaking an investor due diligence day, executing the note purchase agreement and drawing down funds.

Niall Kelly is head of group treasury at DCC plc.